I started drawing in . . . May 2011 I think, the month I got my first graphic tablet (A Bamboo Pen & Touch Special Edition).
I drew my first digital pictures (they looked terrible xD) in Corel Painter Essentials 4 (I got it together with my graphic tablet, it was a gift) and learned how to work with it. Since Christmas 2011, I use Photoshop Elements 10.
Well, now I really love digital drawing :3 Of course I need much more practice - I'm trying to improve my skills almost every day.
Greets,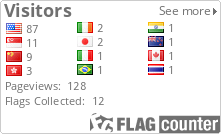 started 08/08/12